About Us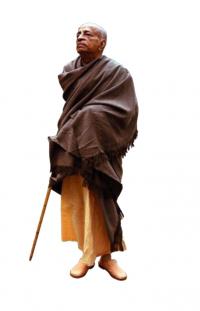 Mayapur Tour Services is a well-known name in the realm of tourism. With the motive of serving the pilgrims, the foundation stone of the company was laid by Srila Prabhupad in the year 2005 in Krishna Nagar (West Bengal, India). He is a travel enthusiast and has a vast knowledge of the tourism domain. Mr. Prabhupad has ushered the entire family of Mayapur Tour Services and under his guidance, we all have burgeoned speedily.

We are backed by the team of adroit professionals that are dedicated towards their work. They are always ready to resolve the queries of the travelers. Their dedication has fetched us fame and a vast clientele. Those who availed our services have appreciated our efforts. Thus, all employees have played an important role for making the company touch heights of success.


Mayapur Tour Services is reckoned amid the reliable service providers of the tour operator, hotel reservations, and providing cars on a rental purpose. All services that are offered by us do not make you splurge as they are priced minimally.

Therefore, you do not require thinking twice before availing our services. Contact us by dialing the numbers or dropping an email that flash on our website.